By MIC Parent, Marina De Bortolli
Since Covid-19 started, most of us are not able to travel to our home country to visit our loved ones. So, the idea to travel within the school's "walls" seemed very appealing – and our first-ever Children's World Expo event was held, on Friday, October 15.
Each child "travelling" was handed a passport and had the opportunity to visit the following countries:
Visitors to Belgium tasted some amazing waffles and learnt that Belgium is world-famous for its chocolate, waffles, beer, and its national football team, the Red Devils. Yes, football or soccer is the most loved sport in Belgium.
Sweden was fun! In order to get a cookie children had to answer some tricky questions. They also learned about "fika", which means making time for friends and colleagues to share a cup of coffee (or tea) and a little something to eat. We could "fika" all day long at their stall.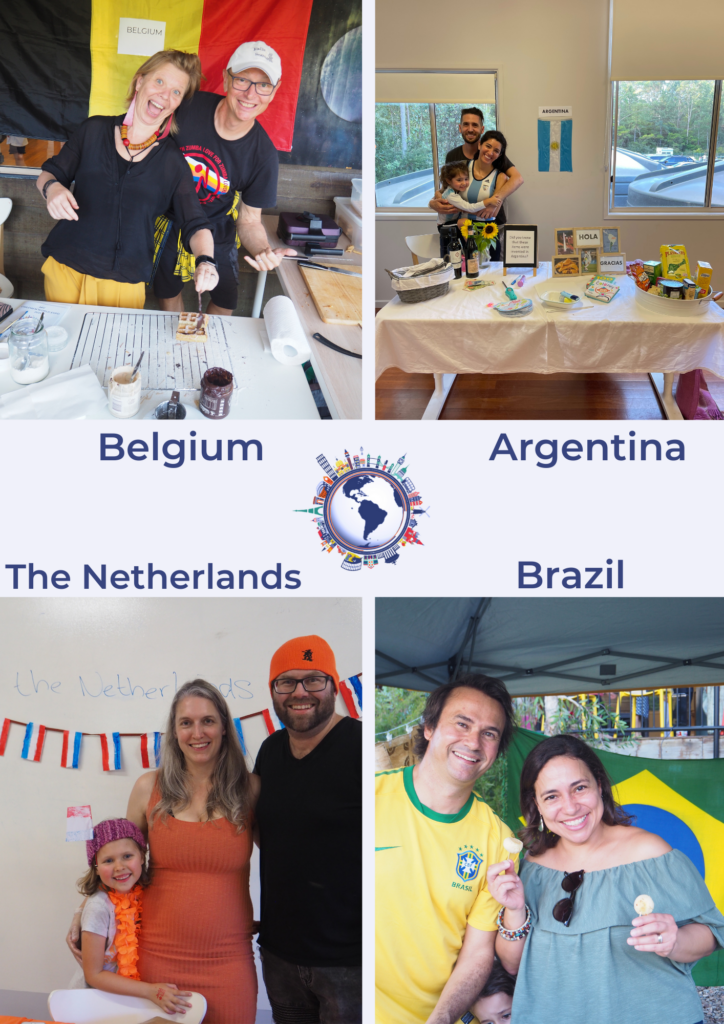 Children were able to visit Ireland and meet the real leprechaun, taste some home-made bread and jam and learn about some very famous places and people from Ireland. Plus, Caitlin M from Wira and Niamh C from Gawung performed an Irish dance! What a show!
Austria shared with the children about the great musical composers, they were dressed to impress, and also shared some culinary recipes with us.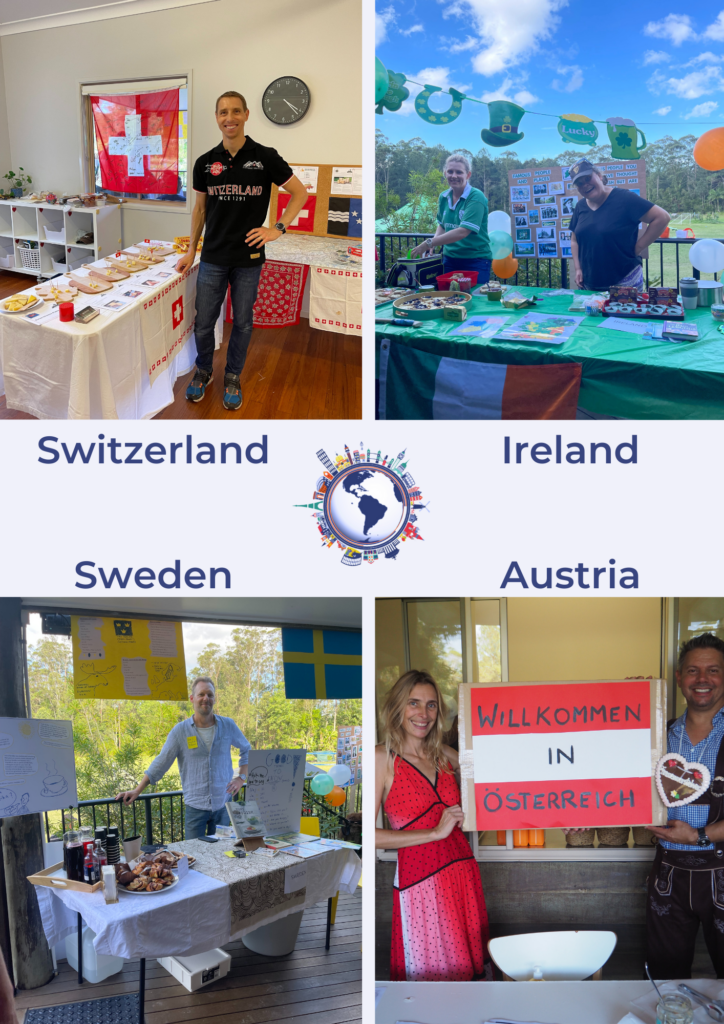 Hong Kong had beautiful lanterns to take home, a very fun cool chopstick challenge, stickers and yummy typical "white rabbit" candy. What a beautiful stall!
Canada was all about pancakes with Canadian maple syrup, some other delicious treats and fun Canadian flag tattoos!
In Poland children learned a lot about food and got to taste apple bread and potato salad. As well as learning about language and music, they also learned about two amazing people from Poland that contributed to the world we live in today: Nicolaus Copernicus and Marie Skłodowska Curie!
In the USA, we were told some of the history of Massachusetts. Children got to taste some pumpkin pie and cupcakes and also have a go in a baseball match on the oval field.
Italy shared with us some fresh "insalata Caprese" which means Caprese salad, that consists of juicy tomato, soft mozzarella cheese and fresh basil. Plus, some delicious pasta! They brought with them some fun activities for the children as well.
In The Netherlands we learned about their love affair with bread and chocolate spreads. The children loved it!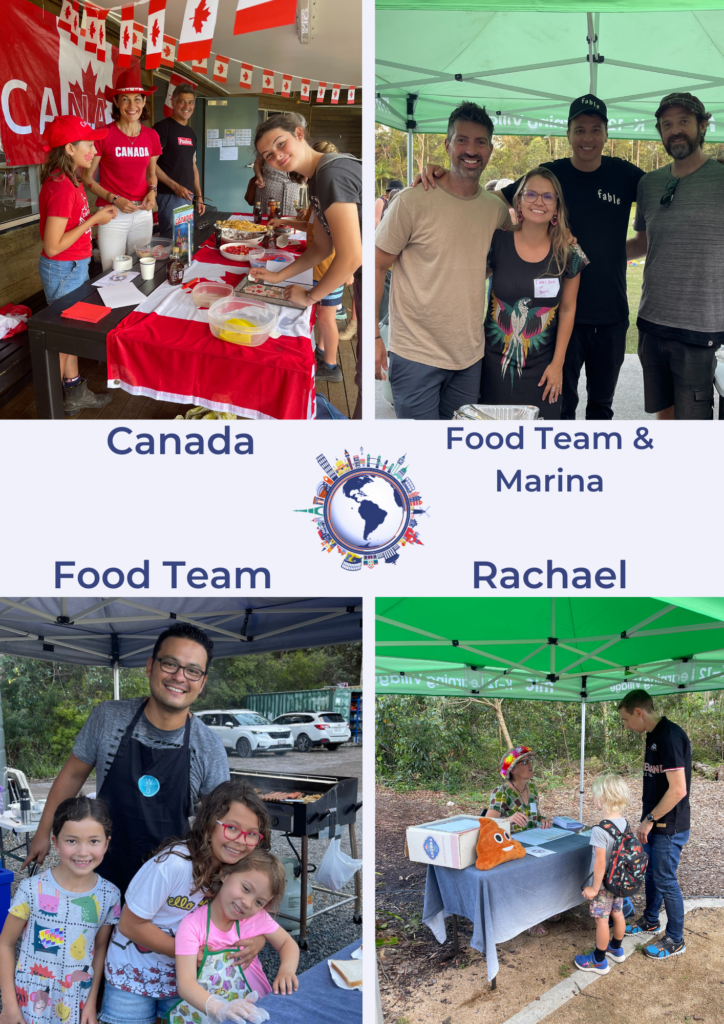 Switzerland is a mountainous Central European country, home to numerous lakes, villages and the high peaks of the Alps. It's well known for its watches, chocolates and their cheeses. We had the privilege to have a tasting menu of many amazing types of Swiss cheese which was delicious.
Did you know that the ballpoint pen was invented in Argentina? As well as the artificial heart, the disposable syringe and capturing fingerprints from a crime scene? But the most important of all things is the technology to create animated cartoons. Without Argentina Walt Disney would never have been able to create his empire!
Last but not least: Brazil! They brought us a very important cultural piece of Brazil, the one that's usually overseen, their Indigenous culture. Children were able to make shakers, eat brigadeiro (chocolate fudge balls) and pao de queijo (cheese breads).
Guatemala wasn't able to come this time, they were planning on this amazing stall for the whole week. But we can't wait for next year!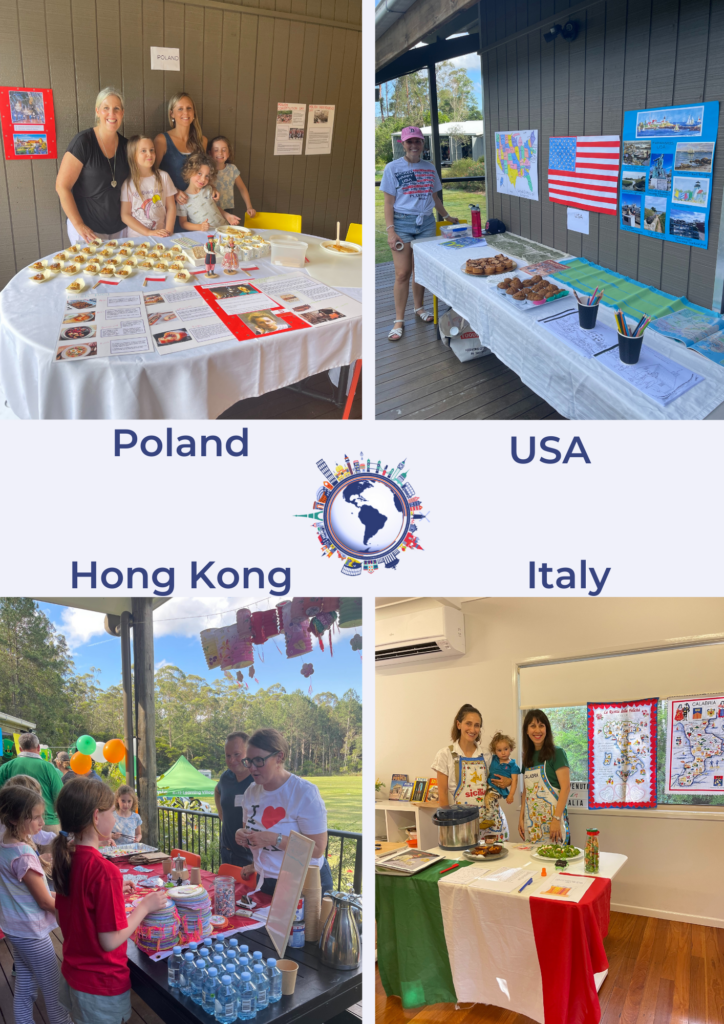 We had music playing from all these different countries and Nathan, from the Gubbi Gubbi people came to welcome us to the country, and told us a little bit about his culture and how Aboriginal people used to gather to share their knowledge, just like we were doing.
Children and adults had an awesome afternoon snack, choosing between an Australian sausage sizzle or Mexican vegan tacos!
We were so happy to be able to make this event come true and we hope this is the first of many. Many thanks to the talented parents that displayed their countries with so much pride.