Art, in particular participating in art, is considered a fundamental aspect of creative expression at MIC with a focus on the process, not the product. Art is taught across all ages, from the Early Years right through to the Adolescent Community.
Early Years
Artistic expression was considered by Dr Montessori to be one of the fundamental needs of humans. In particular, she encouraged children to draw.
At MIC, children in the Early Years (3-6 years) are provided with open-ended art activities that help children explore and use their creativity.
Art appreciation is also an important aspect of our Early Years settings. By looking at the artworks of others, children learn that it is possible to create different and unique works while using knowledge, skills and techniques developed by others.
Art activities in the Early Years include sewing, cutting, painting, gluing, drawing, flower arranging and working with clay, collage, chalk, paint, charcoal, yarn, crayon, oil pastel, weaving and printing.
Practical life skills are also utilised as children learn how to hold a paint brush, how to clean up, how to hang up a painting to dry and how to hold a pencil. Materials used include colour boxes, the geometry cabinet, the botany cabinet and working with metal insets, which teaches children how to draw and colour within an outline.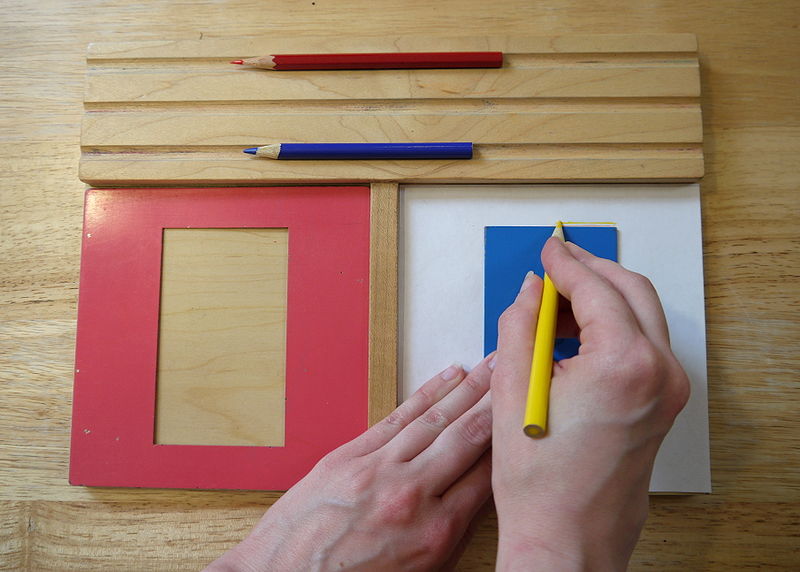 Primary College
In the Second Plane of development (6-12 years) imagination becomes the basis for abstraction. Children often work together and collaborate on projects, in particular activities following the Great Lessons and Key Lessons of the Cosmic Education.
In our Primary College the visual arts are integrated into the Cosmic Education curriculum through an understanding of ancient civilisations and the fundamental needs of humans. Dr Montessori believed that art, music and culture are some of the fundamental spiritual needs of humans.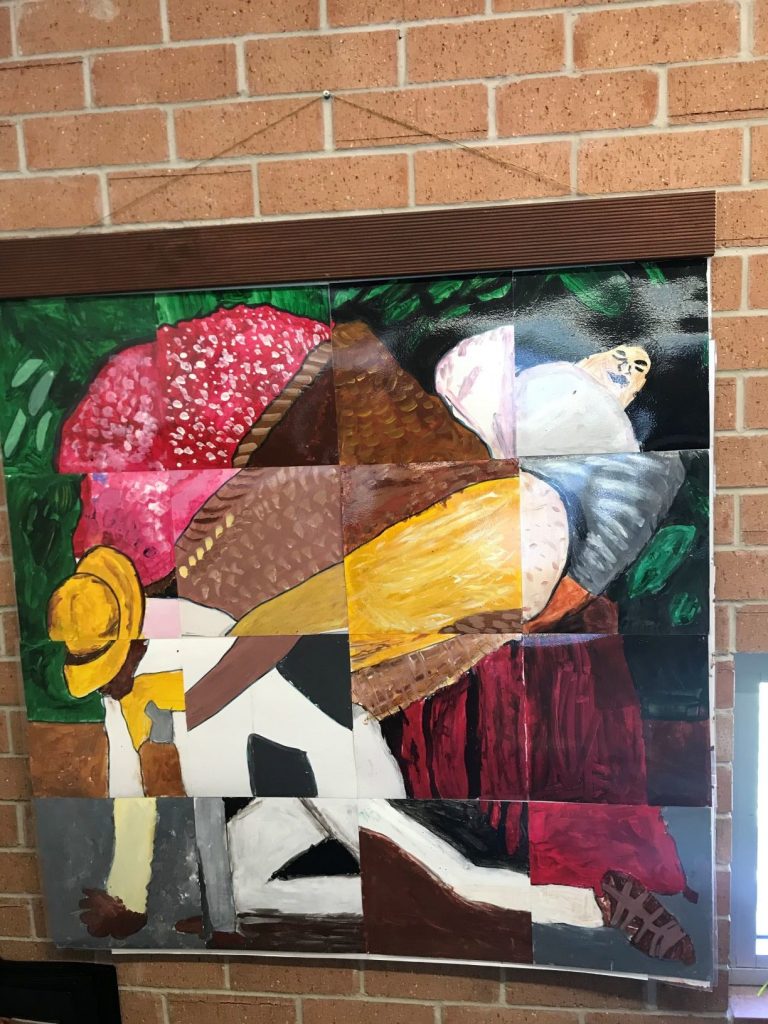 Art activities are integrated into other work across the spectrum of disciplines and are not organised as separate activities with art making and design frequently integrated across the curriculum. For example, in language, art activities may include calligraphy and illustration, in mathematics and geometry it may include 2D and 3D design, technical drawing, diagrams and data display, in the sciences it could include model-making and botanical drawing and in the social sciences it could include model-making, illustration, and visual arts across time and cultures.
At MIC children's artwork is evaluated in its own right, relative to the goal of the work attempted, rather than in comparison to the work of others.
Primary College classrooms include art materials that are always available for children to use which enables children to develop the knowledge, understanding and skills needed, then to follow their interests independently.
Handwork is an important part of art activity at MIC. Children are taught the basics of weaving, woodwork, needlework, clay, papier-mache and knot work, as well as work with yarn such as spinning, knitting, crocheting and dyeing.
Skills and techniques are taught and children are then given time to experiment with this skill for their own creative expression, rather than to duplicate someone else's creativity while uninterrupted blocks of time allow children to complete artworks at their own pace and to their own satisfaction.
Art appreciation is also an important aspect of the creative arts curriculum and can include Going Outs to museums and art galleries and having professional artists visit the classroom.
Secondary College
Educational environments prepared for adolescents at MIC are designed to prepare young people for adulthood by initiating them into the world of adult work. Work environments relate to nature and the earth and to the work of humans.
In Visual Arts, students are encouraged to undertake artist-led investigation which provides opportunities for self-reflection and self-development. Students are encouraged to develop their own personal practices with a view to developing their portfolio. This is supported by the opportunity to work with contemporary art practitioners through our Artist-in-Residence Program.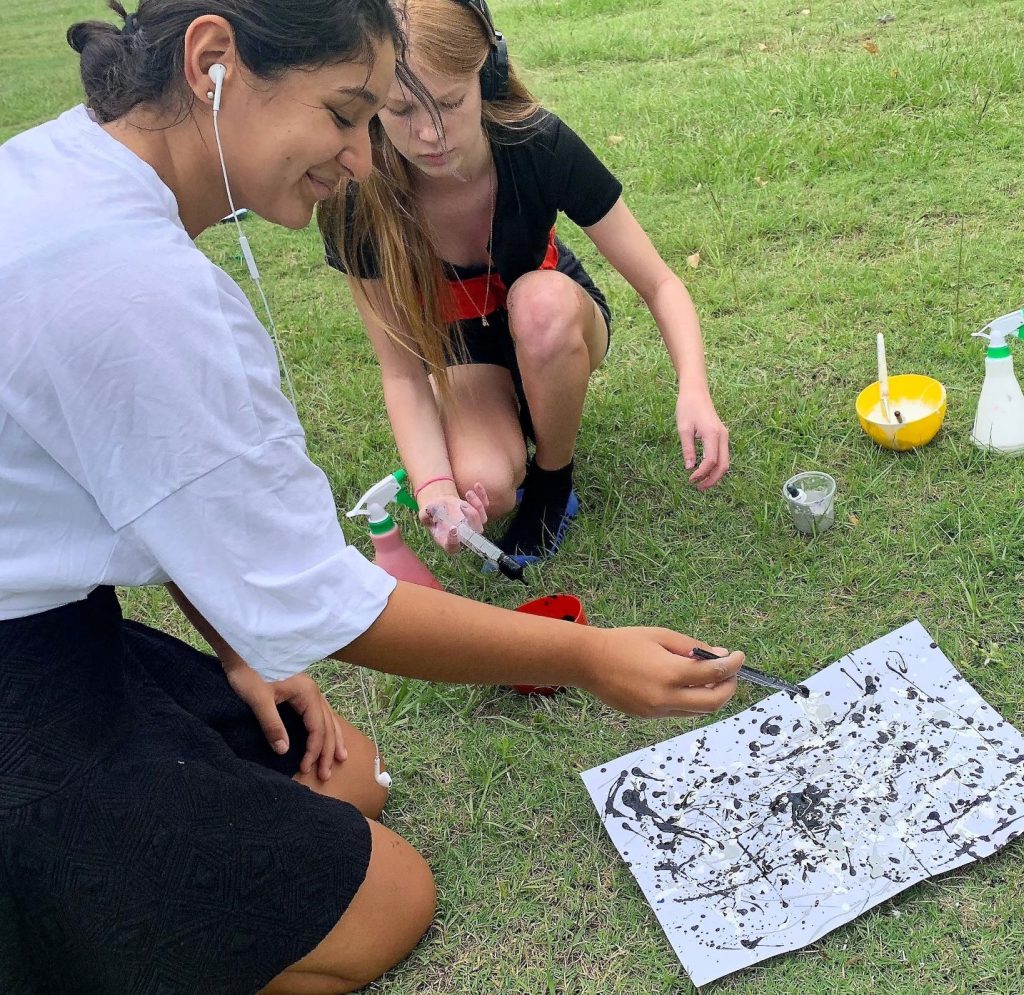 For more on Arts and Culture at MIC visit the Arts and Culture page of our website.