The theme for this year's National Reconciliation Week (NRW), 'In this together', is certainly resonating with us here at MIC as it has also coincided with us coming back together as a community after our e-learning experience earlier this term. It's a great reminder that whether we are in the middle of a worldwide pandemic or we are working toward reconciliation – we are all in this together.
The dates for NRW are significant and remain the same each year: 27 May commemorates the 1967 referendum and 3 June represents the High Court Mabo decision.
Reconciliation is a journey for all Australians – as individuals, families, communities, organisations and importantly as a nation – and is a time for us all to learn about out shared histories, cultures, and achievements.
It's why students across the entire College campus here at MIC have been involved in NRW activities this week – from our youngest Early Years students right through to the Senior Phase students in our high school.
In the Early Years, the children's thoughts on National Reconciliation Week, and in particular Sorry Day, were captured in their own words and displayed for the whole class to see: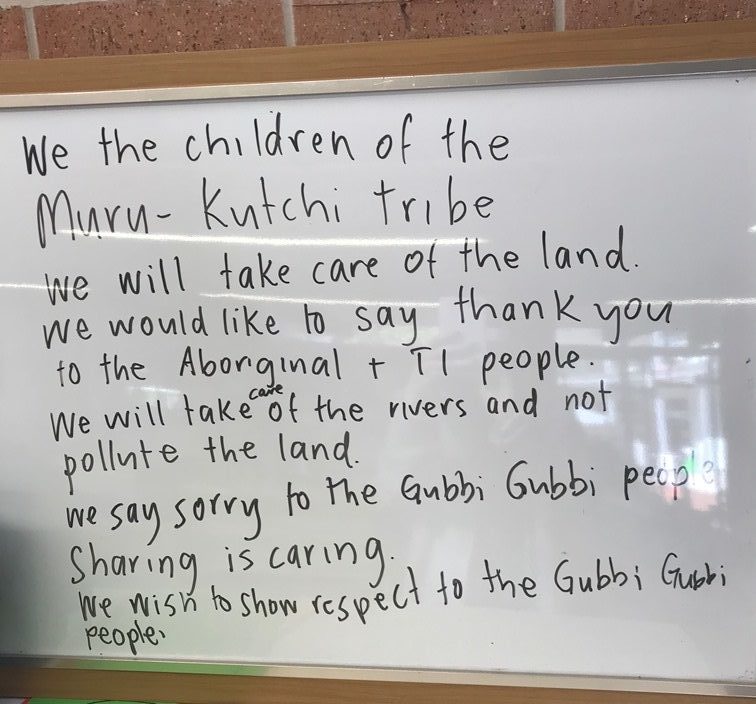 Some of the Early Years children learnt about Indigenous art, including rock painting, and drew their own animal pictures on brown paper to represent a cave wall.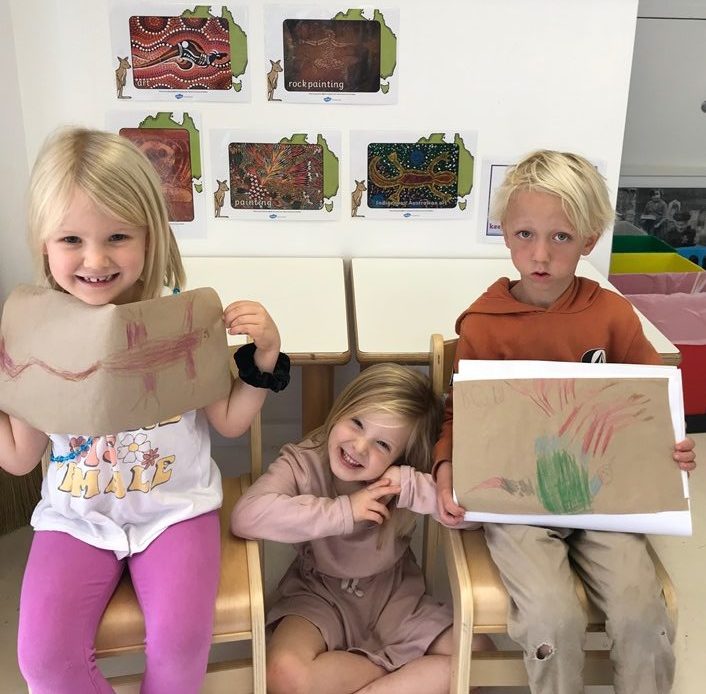 In the Primary College, it was all about the five-petal Native Cotton, Desert Rose, or Native Hibiscus which was originally chosen by members of the Kimberley Stolen Generation Aboriginal Corporation, and later endorsed by the National Sorry Day Committee, to symbolise the Stolen Generations.
This flower was chosen as it is found across Australia and is a survivor – it's mauve colour denotes compassion and spiritual healing and is used to show respect to the Stolen Generations and Aboriginal and Torres Strait Islanders.
In Junior Primary, students made fabric flowers and hung them outside their classrooms, while in Senior Primary students made paper flowers which they "planted" in formation following an acknowledgement of country and several short speeches by students about the meaning of NRW and the hibiscus flower.
In the Secondary College, students watched the documentary In My Blood It Runs which was shot in the Northern Territory and features Arrernte and Garrwa families who were deeply involved in all aspects of its production, giving them complete agency over their own stories. It tells the story of 10-year-old Dujuan – a child-healer and good hunter who speaks three languages and provides a perspective on our First Nations People and our history that is not typically taught in schools.
Reconciliation must live in the hearts, minds and actions of all Australians as we move forward and MIC is committed to playing its part through education and strong, respectful relationships.
In the words of the great Maria Montessori:
"The child is capable of developing and giving us tangible proof of the possibility of a better humanity….The child is both a hope and a promise for mankind."

Maria Montessori