Charts are often used in Montessori classrooms to give an impressionistic lesson and teach a new concept and one such chart is the Horde Migration Chart which shows children how human beings 'migrate'.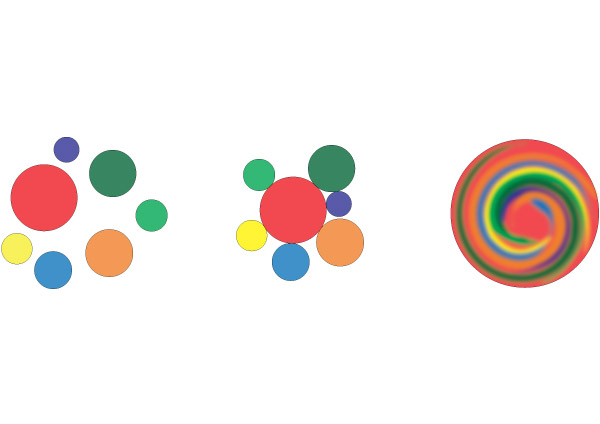 The Horde Migration Chart is also perfect for demonstrating our Learning Village vision.
The first graphic shows MIC as the large red dot, operating in a community where community activities and learning opportunities are quite separate from one another.
The middle group represents what happens when a group moves into another group and simply sets up their own groups within it (resulting in areas such as 'Chinatown' or 'Little Italy' in New York City, for example). At MIC, this might happen if we invite external community groups into the College, but these entities remain quite separate.
And finally, the last graphic illustrates how we envision our MIC Learning Village. All kinds of different groups move in and work together, bringing their own characteristics, talents and styles, forming a swirl of humans representing many different origins.